Aug 13, 2017
What's it like to be color blind? Contrary to what the name implies, color blindness usually does not actually mean that you don't see any color, but rather that you...
Welcome To EyeKrafters Medical Optics
Dr. Koppel and our eye care staff are here to care for all of your vision needs. We take pride in building lasting relationships with our patients, which is why we take the time to get to know you, your vision requirements and your lifestyle needs.Thank you for visiting EyeKrafters Medical Optics. Our eye doctor offers quality and convenience in comprehensive eye care to families throughout Edison, South Plainfield, Plainfield, and Piscataway areas.
Our optometrists are conveniently located in the Oak Park Shopping Center at 911 Oak Tree Ave, near Acme and McDonalds. Please note that our Edison location is now CLOSED.
At Dr. Koppel's EyeKrafters Medical Optics, everything we do is focused on you. Our hours are designed with your busy schedule in mind. From comprehensive eye examinations to complete eyewear fabrication, our optometrists Dr. Koppel and Dr. Fasman, along with their highly trained staff provide everything you need to enjoy the best vision possible.
Dr. Koppel and Dr. Fasman also offer excellence in pre and post-op cataract and Lasik eye surgery care, as well as diabetes diagnosis and management, and treatment of all eye infections, including conjunctivitis. Enjoy the convenience of total eye care at one convenient location with Dr. Koppel's EyeKrafters Medical Optics.
We also have stylish designer frames, sports and specialty eye wear, as well as the latest daily contact lenses in our optical. We will find the right fit and style of frames for your face and shape, as well as the most comfortable contacts. Even if you've been told that you'll never wear contacts!
So if you are looking for experienced eye doctors in South Plainfield, just schedule an appointment with one of our optometrists today!
Focus Your Attention On These Key Areas
EyeKrafters Medical Optics Welcomes Dr. Lillian Fasman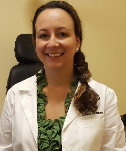 Dr. Koppel and staff at EyeKrafters Medical Optics extend a warm welcome to Dr. Lillian Fasman who recently joined our practice. Dr. Lillian Fasman is trained and licensed to examine patients of all ages, prescribe glasses and contact lenses, and diagnose and treat many eye diseases including red or painful eyes, dry eye, cataracts, glaucoma, macular degeneration, and diabetic retinopathy. She is currently a member of both the American Optometric Association and New Jersey Society of Optometric Physicians, as well as Beta Sigma Kappa, the International Optometric Honor Society.

Voted one of 2015's best Edison, NJ practices in Optometry
Verified by Opencare.com
Emergency Eye Care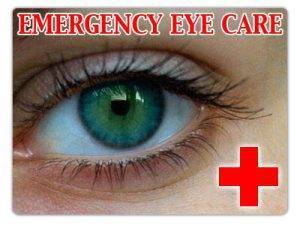 EyeKrafters Medical Optics offers emergency services that require immediate and urgent eye care. If your eye is injured, don't try to judge the severity of it. Immediately seek the opinion of an eye doctor to lessen the risk of hurting your vision. We understand ocular emergencies can arise at any time.
Please call our office at: (908) 982-4254 for further instructions. Use your best judgment on urgency, if you feel your need to find the nearest emergency room.
Q&A with Dr. Lior Koppel
Dr. Lior Koppel Answers Your Eyecare Questions
If I don't need glasses,why do I need a routine eye exam ?
The refraction or assessment of a prescription is only a small part of a comprehensive eye health exam . Comprehensive eye exams can reveal potential vision threatening disorders before they affect the area of the eye responsible for our acuity . In fact some life threatening diseases may be revealed as well . I have already diagnosed two brain tumors, multiple sclerosis, vascular disorders and shingles in my optometric career.
Looking for an Optometrist in South Plainfield?
Our optometrist takes the time to explain the results of your eye exam, describe your options and listen to your eye care needs. Because maintaining good eye health is an ongoing partnership, we encourage you to ask questions and share your health information, which could be vital to monitoring, diagnosing and treating potential vision problems.
Dr. Koppel is a Member of: